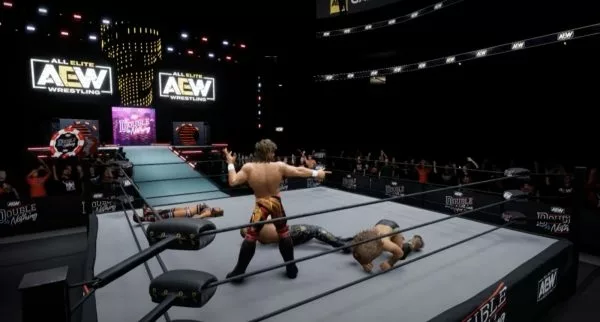 Less than one week until All Elite Wrestling makes its videogame debut and "Better Than You", "Two Year Vet", "Salt of the Earth" MJF wants to give fighting game fans yet another reason to pre-order AEW: Fight Forever right NOW!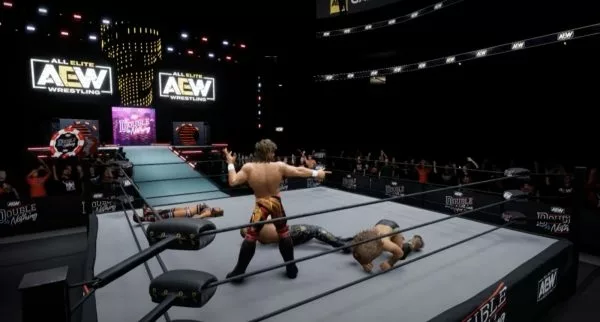 Pre-order AEW: Fight Forever now on the following:
Xbox:
•AEW: Fight Forever: Xbox-Standard
•AEW: Fight Forever Elite Edition: Xbox-Elite_Edition
Sony PlayStation:
•AEW: Fight Forever Standard and Elite Editions: PlayStation
Nintendo Switch:
•AEW: Fight Forever Standard and Elite Editions: Nintendo
Steam – Wishlist:
•AEW: Fight Forever Standard and Elite Editions: PC-Steam
For the uninitiated, Casino Battle Royal is a modified "rumble rules battle royale" including 21 wrestlers. In AEW: Fight Forever's Casino Battle Royale mode, "Casino" refers to the special "deck of cards" entry system used in this match. Wrestlers are divided into suits: hearts, diamonds, spades, and clubs, with each group consisting of a specific number of participants. When a wrestler's card is called, they enter the ring and their objective is to eliminate their opponents by throwing them over the top rope. Once a wrestler is eliminated, they are out of the match, and the battle continues until only one wrestler remains.
Scheduled for release on June 29 across console and PC, AEW: Fight Forever's nostalgic arcade feel already has wrestling game purists fantasizing about their finishers. AEW: Fight Forever presents fans with their first chance to pull off wrestling moves only seen on the wildly popular AEW programming. Online co-op wrestling is going completely next level with Tag-Team matches that feature sequences of team maneuvers performed with simple commands. Game modes include Ladder Match, Exploding Barbed Wire and Casino Battle Royale along with a stacked roster of popular AEW wrestlers. Fans can also enjoy career mode, wrestler customization, signature AEW arenas, and some good ol' fashioned unsanctioned fun.
The AEW: Fight Forever ($59.99) "Matt Hardy" digital pre-order is available worldwide for PS4™/5, Xbox One and Series S/X, and Nintendo® Switch. It is also available at participating retailers throughout North America including:
• Best Buy
• GameStop
• Target
• Walmart
The AEW: Fight Forever Elite Edition ($79.99), which will be available for both console and PC:
•Early Access (24-hour/available Wednesday, June 28 – only for consoles)
•Matt Hardy and Broken Matt Hardy roster additions
•Six more amazing AEW in-game roster wrestlers: Dax Harwood, Cash Wheeler, The Bunny, Keith Lee, HOOK and Danhausen
•PLUS four mini-games inspired by the biggest wrestlers in AEW
Follow @aewgames for AEW: Fight Forever for updates, and don't forget to tune into All Elite Arcade on Twitch every Wednesday at 11 a.m. EST.