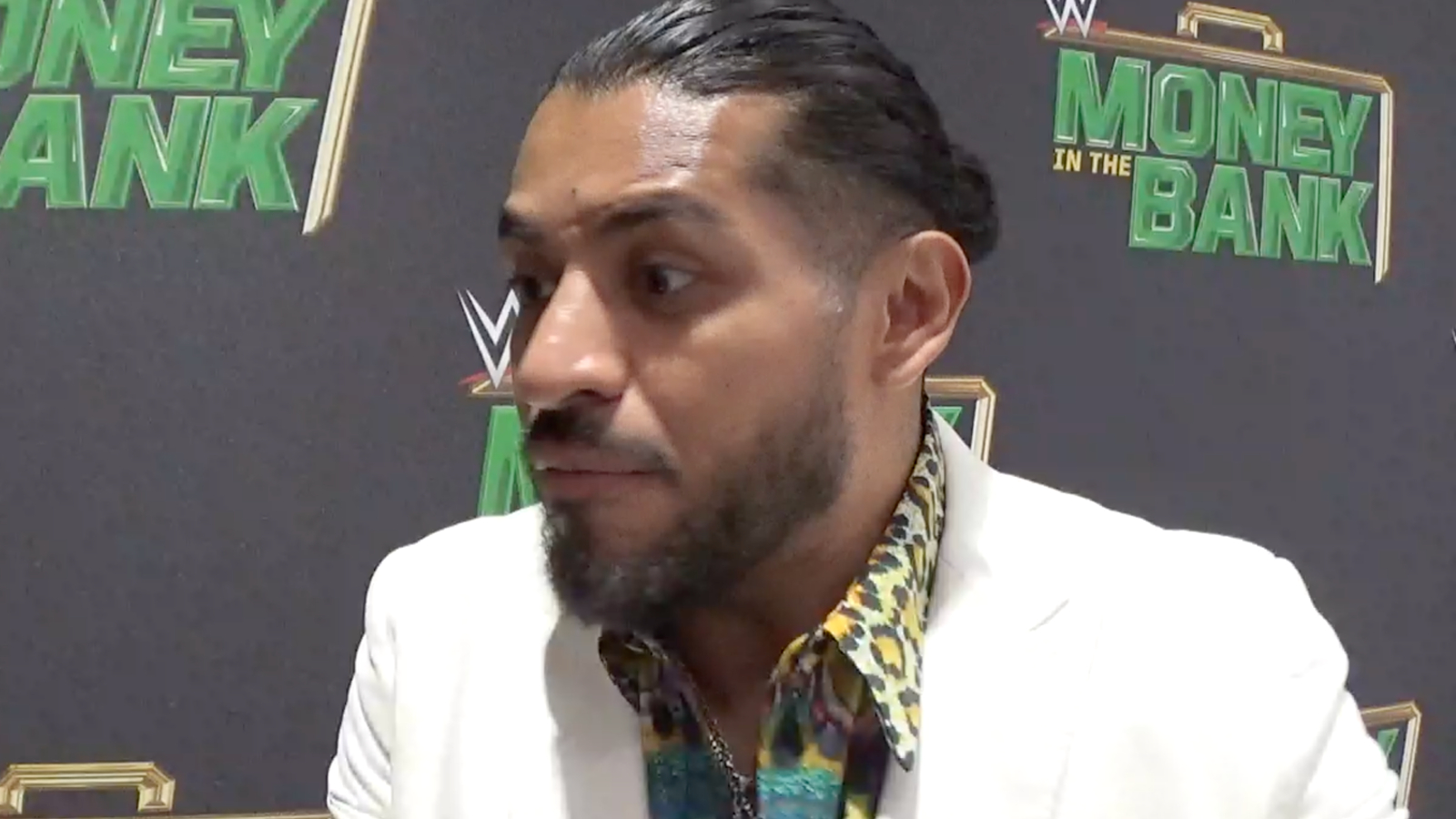 WWE Superstar and LWO member Santos Escobar talks to Wrestlesphere about joining the NWO, his heritage & where his confidence comes from ahead of Money in the Bank.
Along with the other members of Legado Del Fantasma and Rey Mysterio, Santos Escobar has reformed the LWO, much to the delight of WWE fans from Latino territories and beyond. Paying homage to the NWO, the faction was originally led by the late WWE legend Eddie Guerrero during his time in WCW.
With the heritage of the faction to think about, along with his own personal heritage as the son of the celebrated luchador, El Phantasma, we asked Santos what legacy means to him. He told us:
"I'm happy to be part of this new LWO, but if you've seen my career, I've always tried to put who I am, where I come from and what I'm about in front of what I do, and that is Lucha Libre tradition. I'm Mexican, born and raised, and a second generation luchador as the son of El Phantasma."
"I worked really hard to jump from Mexico into the American [wrestling] industry, but whatever I do, it's got to have Lucha Libre on it because that's who I am and that's how I'm going to inspire people, because what better way is there to inspire people than being yourself, your true self."
Santos Escobar on the LWO
Speaking about the LWO specifically, Santos said: "It was a novelty thing at WrestleMania, but then we remembered it, we grabbed it and ran with it because it affords us the opportunity to represent a lot of people. Yes, Latinos, but if you have grit, will, desire, if you're inspired to wake up every single day to go out there and succeed then guess what? The LWO is for you too.
He continued:"We have people buying our shirts left, right and centre, not because it's the novelty thing, but because it says something about them."
Finally, we asked Santos about his confidence as a performer and asked what advice he'd have for fans who struggle with personal confidence. He replied telling us:
"My dad would always say to me, you try to act cool, but you lose yourself in doing so, wanting to please everyone. Be yourself, just be yourself, be confident in who you are, and trust me, at the end of the day you'll have confidence in who you are."
"And guess what? He was right. This isn't confidence, this is me. Be yourselves, and you'll find yourselves eventually." 
Check out the interview below!
WWE Money in the Bank is available to watch on demand on the WWE Network in the UK and on Peacock in the United States.
Clear audio: