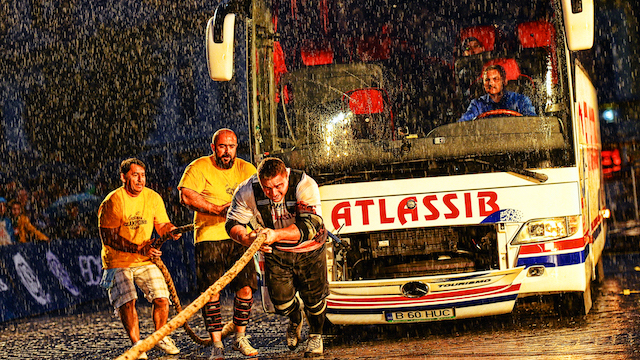 Pluto TV, the leading free, ad-supported streaming TV (FAST) service , and The Extreme Sports Channel – the world's first and most exciting action sports and lifestyle TV Channel – are announcing that Extreme Sports channel is landing on Pluto TV this week.
Launching on Friday 23 June, the channel will be available on Pluto TV across the UK, France, Denmark, Finland, , Norway and Sweden.
The Extreme Sports Channel brings global audiences the best mix of action sports and lifestyle programming from around the globe 24 hours a day, 7 days a week. It began broadcasting in 1999 and now reaches over 22 million subscribers in more than 40 countries with nine different language versions.
Extreme's programming now on Pluto TV includes the hugely popular Nitro World Games, Epic Trails, Nomads Seeking Adventure, Extreme Fighting Championship, Strongman Champions League and user generated "extreme" content.
Extreme Sports Channel CEO Channel William Lee said: "Our new partnership with Pluto TV is truly exciting. We look forward to a great collaboration with high-energy and diverse multilanguage content as we expand together globally."
Eddy Arias, Vice President of International Content Partnerships at Pluto TV , added : "We are excited to bring Extreme Sports channel to Pluto TV. The addition of Extreme Sports reinforces our commitment to bringing unique and engaging content to our audiences worldwide, through valuable partnerships and carefully curated channels."
Extreme sports and lifestyle fans across the UK, France, Denmark, Finland, Norway and Sweden can watch Pluto TV for free via www.pluto.tv, via the Pluto TV app for Amazon Fire TV, Roku, Apple TV, Android TV, Chromecast, Samsung and LG devices, and via mobile apps on the Apple App Store and Google Play.
For more information on the Extreme Sports Channel, please visit www.extreme.com.
For more information on Pluto TV, or to tune in, please visit www.pluto.tv.
ABOUT EXTREME SPORTS CHANNEL
The world-famous Extreme Sports Channel is the first and best TV channel dedicated to the most exciting action sports and lifestyle content. The channel offers a full range of programming – including high energy "extreme" sport programs ,suspenseful documentaries, insightful presentations of today's sports icons, and coverage of thrilling sporting events and championships.
The channel began broadcasting in 1999 and currently reaches over 22 million subscribers in more than 40 countries with nine different language versions in Europe, Russia, the Middle East and Africa. In 2021, Extreme+ was launched as a new global digital streaming service that complements the content offered on Extreme Sports Channel and is available to more than 20 million TV housholds worldwide.
ABOUT PLUTO TV: 
Pluto TV, a Paramount Company, is the leading free streaming television service delivering hundreds of live linear channels and thousands of titles on-demand to a global audience of 80 million monthly active users. The Emmy ® award-winning service curates a diverse lineup of channels, in partnership with over 400 international media companies, offering a wide array of genres, languages and categories featuring movies, television series, sports, news, lifestyle, kids and much more. Pluto TV can be easily accessed and streamed across mobile, web and connected TV devices. Headquartered in Los Angeles, Pluto TV's growing international footprint extends across three continents and over 35 markets.