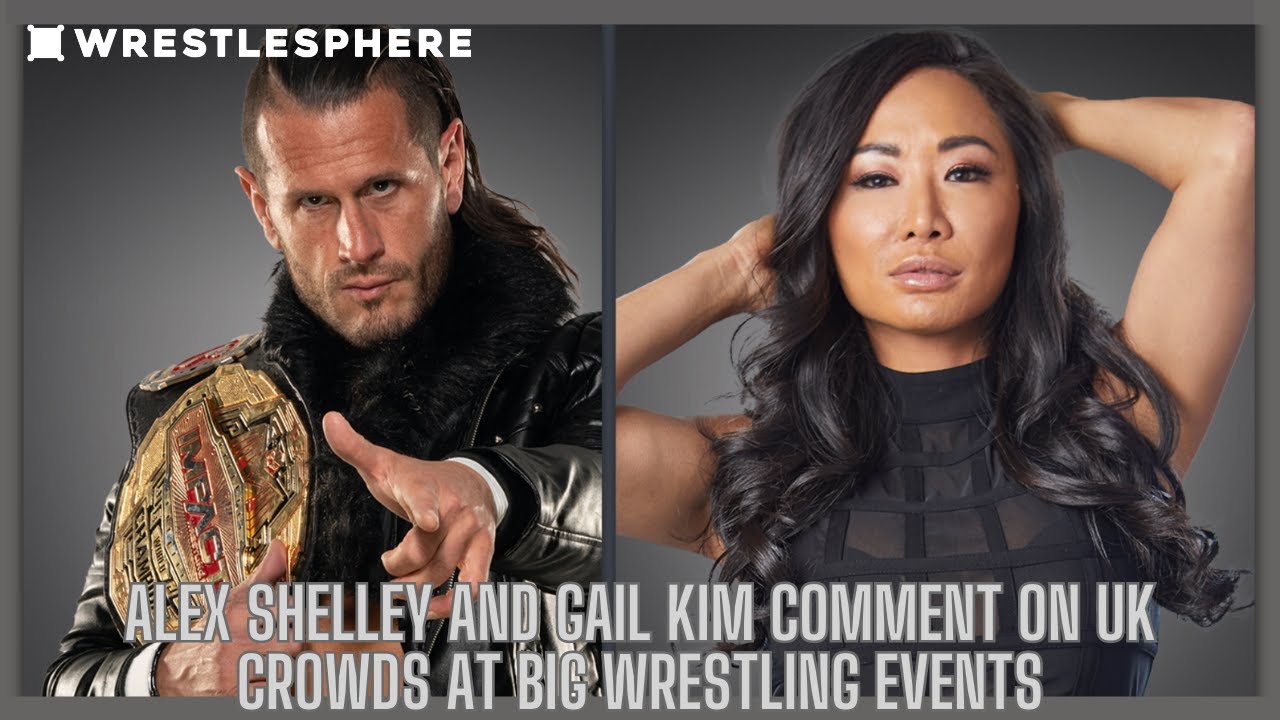 Wrestlesphere spoke to the Impact Wrestling World Champion Alex Shelley and former Knockout's Champion Gail Kim to see if they were prepared for the rowdy UK audience before the Impact UK Invasion.
UK wrestling fans are notorious for being some of the loudest and most rowdy on earth. They're also an audience who's chants can often get a bit risqué and not always suitable for a family friendly environment.
This is something the world's major wrestling promotions are acutely aware of, with John Cena even referencing the UK crowd's propensity for profanity during his appearance at Money in the Bank (2023).
While the chants are usually good natured, playing into the pantomime-like nature of wrestling, it's clear that some performers and promoters are weary of the passionate yet unruly UK fans. Other wrestlers/superstars such as Roman Reigns and Bayley, have played into it in the past, essentially rewarding the fans for their engagement.
With multiple companies holding tours in 2023, the UK based audience is being treated to more live wrestling than ever before. Impact Wrestling will be making its first UK tour in over eight years this October – and the rowdy UK crowd is likely something all involved is preparing for.
While catching up with Impact Wrestling World Champion Alex Shelley, we asked the Motor City Machine Gun if he was ready for the rowdiness of the UK audience. He told us:
"The crowd is what makes it, right? There's a lot of ways to measure success in pro wrestling, but ultimately to me, as someone who who prides themselves on being able to go inside the ring, crowd investment is massive. So the louder you are and the rowdier you are, that means I'm doing my job."
"And if I'm doing my job then I feel fulfilled. That's my livelihood. We're there to compete in front of an audience, by all means by the audience you want to be." 
Impact Wrestling Hall of Famer and former Knockouts Champion Gail Kim, who was moderating the conversation, also weighed in, saying, "We fully expect those UK fans to be off the chain too after eight years, we're looking forward to it!"
Check out the clip in full below:
The Impact Wrestling UK Invasion begins on Thursday, October 26th at the O2 Academy in Glasgow, before heading south to the Walker Activity Dome in Newcastle on October 27th, then finally heading to the HMV Empire in Coventry on October 28th.