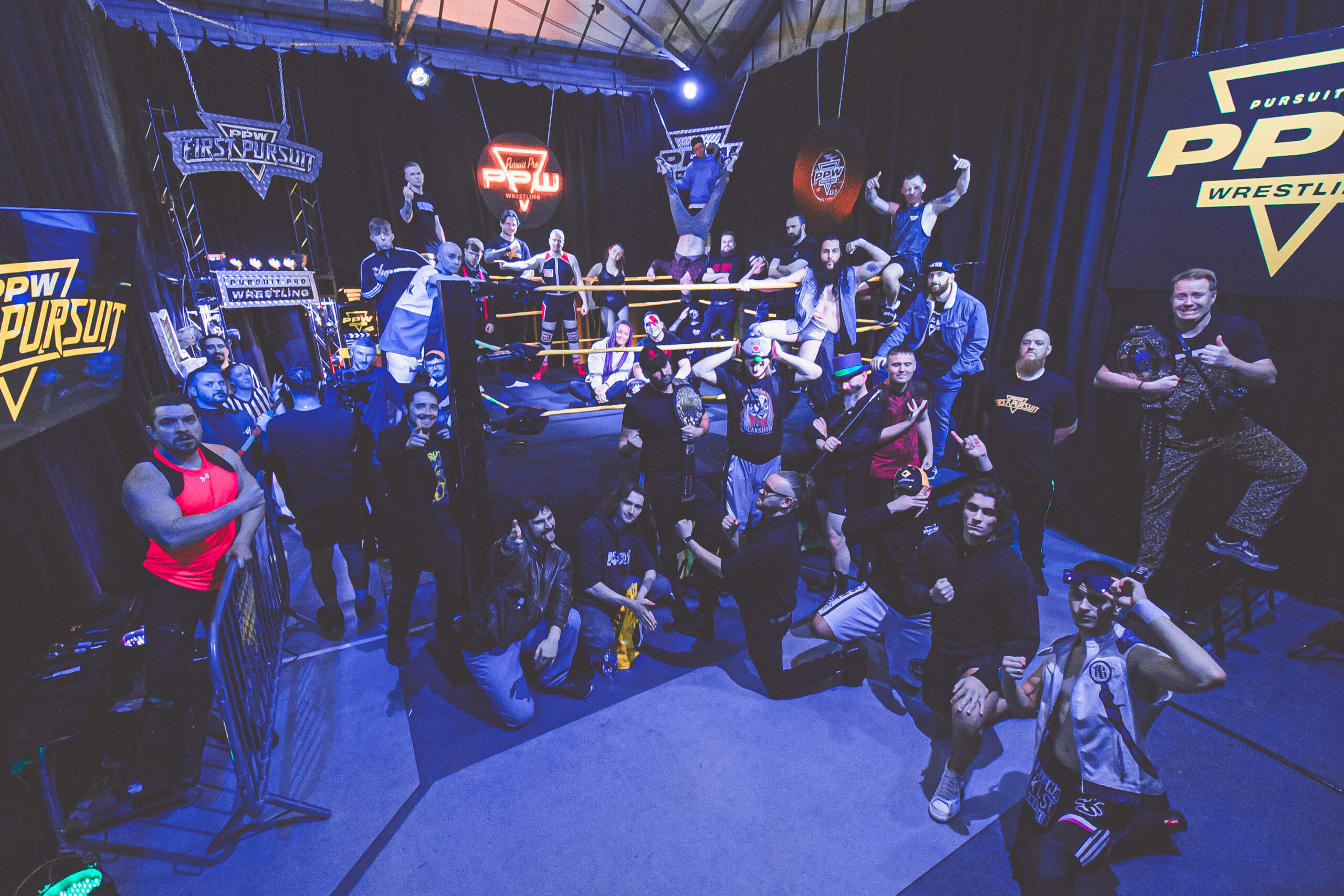 A wrestling school that opened three years ago and now has more than 60 members has hosted its first ticketed live event.
Pursuit Pro Wrestling (PPW) – based in Sheffield – was set up after nearby schools in Yorkshire closed down.
Co-founders Liam Slater and Nathan Black didn't want people in the area to go without a place to learn the craft, while also needing somewhere to train themselves.
Now, their academy is booming and they've been putting behind-closed-doors live shows on YouTube to help talent build their portfolio.
Their most recent show – at the end of September – was the first that fans were allowed into.
Slater, from Bradford, wants to help drive up British wrestling's interest in the region.
"It's incredibly important for me that the whole Yorkshire scene can develop and grow because I think we've got phenomenal talent that doesn't get the recognition it deserves," he said.
"It's starting to get eyes on it now with Leon Slater being amazing and Kid Lykos II, we've got Gene Munny in the area and a bunch more people – but it needs a facility for people to improve which is what PPW is.
"There are other places around, but unfortunately they're a fair bit away for people to get to on a regular basis so we're kind of a middle ground and have become that for a lot of people."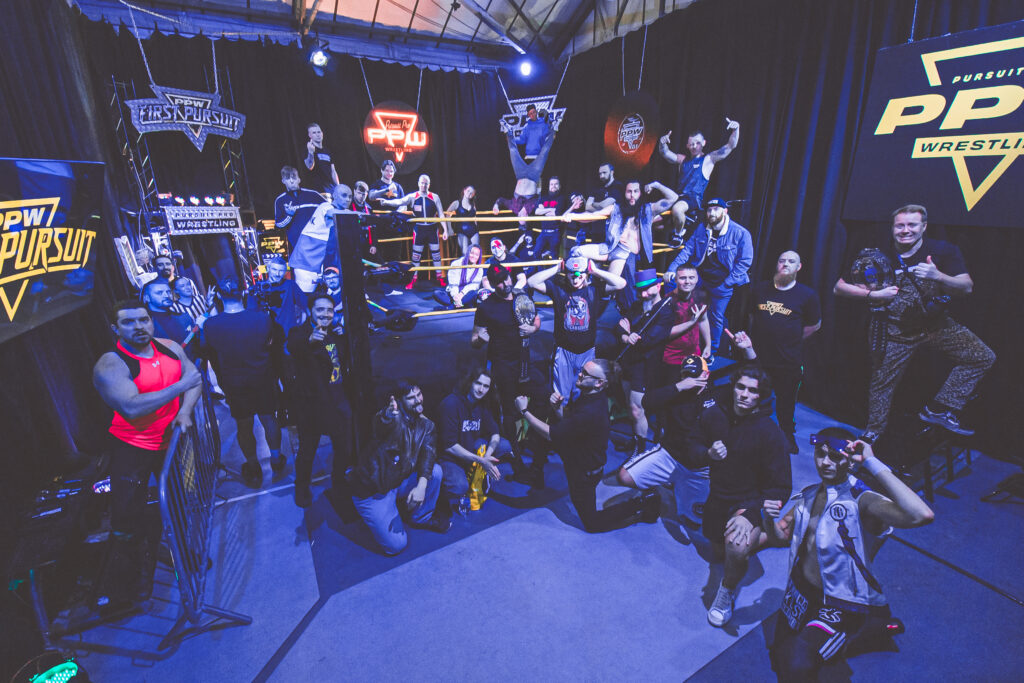 The recent live event, named First Pursuit, was a new spectacle for the school.
But selling tickets wasn't a world the owners originally wanted to venture into.
"It was something that Nathan and I weren't really that enthused about," said Slater.
"We didn't want to be promoters but we sort of had to so we could put ourselves out there a little bit more and show to a grander audience that this is what we're doing.
"But it was great, it was a really nice show.
"Everything ran smoothly, and I don't want to say it was unexpected because we put everything we needed into place, but we had a great team of super helpful people – I can't thank them enough for the bits and pieces they did.
Alongside the beginners who train regularly at the facility, the card was stacked with well-known talent in British Wrestling.
With over 1.3k views on YouTube already, the show was a big success, but the final product turned out differently than planned.
Due to other wrestling events across the country on the same day, the debut broadcast for PPW was left with an array of difficulties.
Leon Slater wrestled in the opening match for British Wrestling Revolution in Cleethorpes, but a later start time there meant he only arrived in Sheffield five minutes before his main event.
Kid Lykos II, who was scheduled to fight Leon, found himself pulled into the massive collaboration between Rev Pro and CMLL, while Lou Nixon was drawn to wrestle for GCW in Germany.
The wrestlers were encouraged to branch out to the bigger companies by the PPW owners, even though it left empty spaces on the show.
The head coach would fill the main event slot himself – against his namesake Leon.
This Slater v Slater match was the sixth time they'd met in the ring, and while the fights always deliver, Liam says he was hesitant to face his rival again.
He said: "I actually didn't want to do it because the match that we had recently at North Wrestling: Thunderstruck was one of my favourite matches I've ever had, and I didn't want to taint that by having another.
"But actually, it was just as fun, maybe even a little bit better.
"I think Leon enjoyed the one we just had better than the North one. I'm 50/50 on it."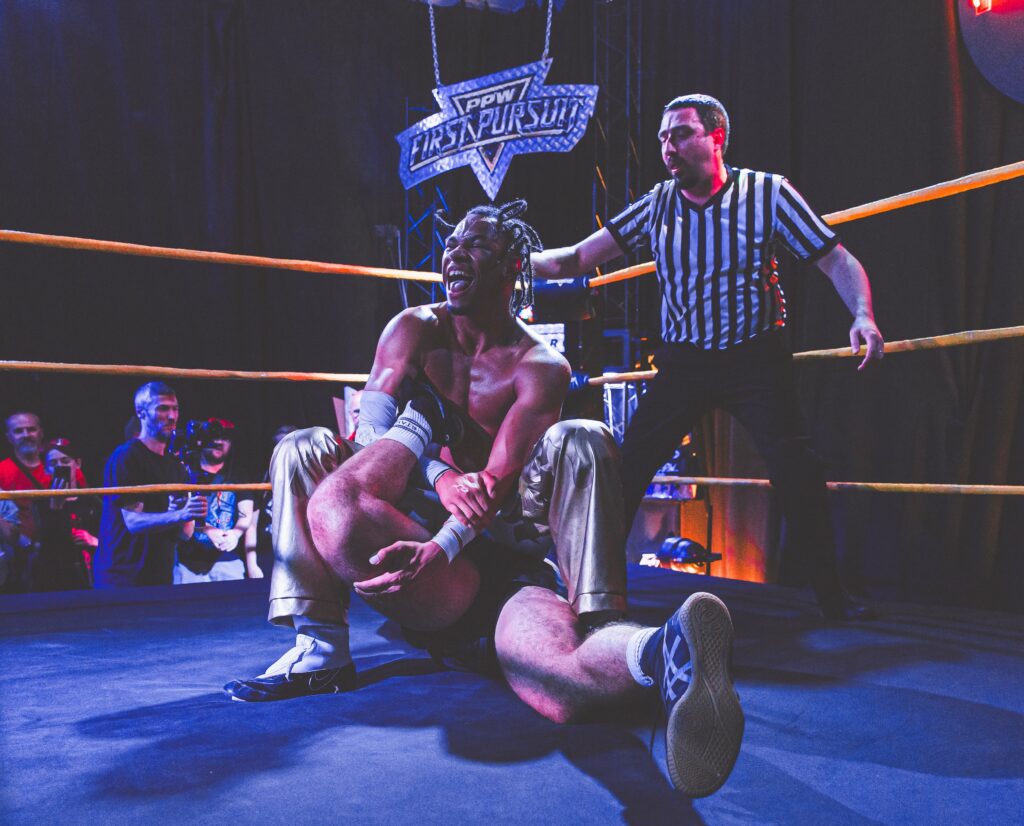 Leon Slater is one of the world's best young wrestlers, currently competing for PROGRESS and NJPW at just 19 years old.
Liam Slater, 10 years older – who helped coach Leon earlier in his career – has only praise for the teenage talent.
"Feeling Leon grow each time that we wrestle is just incredible," he added.
"In the space of a year and a half, it feels like he's improved exponentially – it feels like he's grown 10 years in terms of experience when it's only been a year.
"Though, in an ideal world, I probably wouldn't wrestle him again.
"I'd like to leave it as it is but I'm never ever going to say no to wrestling Leon, even if he does batter me. If I could win against him that'd be nice because I keep losing."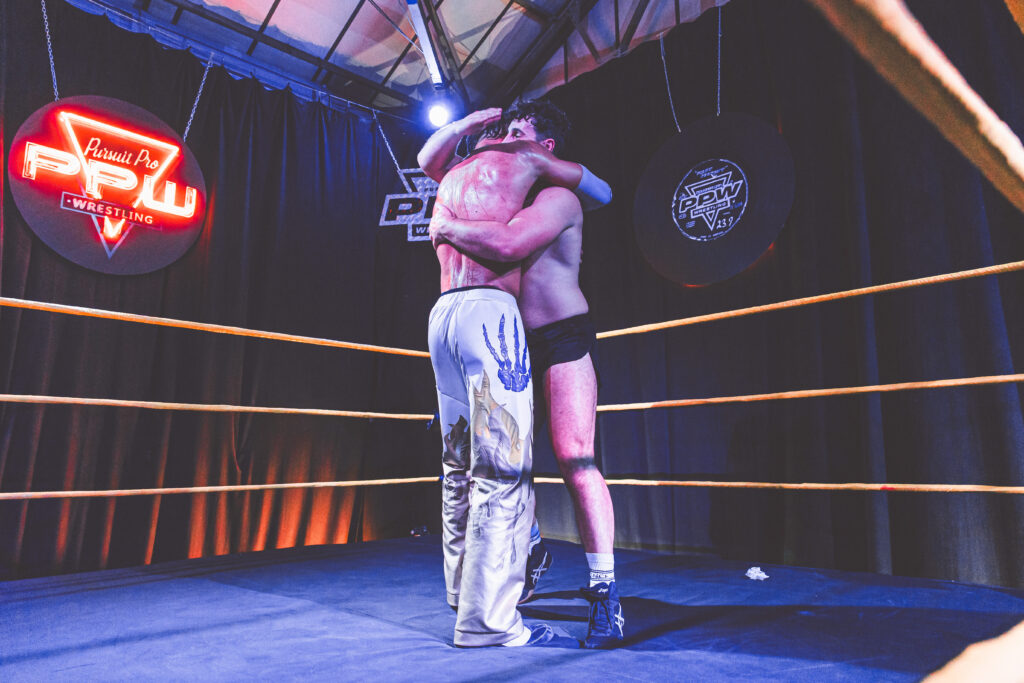 For the wrestling school, 'First Pursuit' was a great opportunity to showcase the emerging talent that is arising on the scene.
Slater highlighted the meeting of Hardman Dan and Jack Maxwell as the embodiment of this purpose.
Discussions are in place to run more events for the public to attend on an annual basis, with the hopes of nurturing new wrestlers not only into success but into a healthy, enjoyable wrestling culture too.
Slater believes they're helping to bring this along already.
"To blow our own horn a little bit, I do think as we've come along post-pandemic, we have forced people and schools to up their game in terms of the way they treat their members, put themselves out in a public-facing format and how they're presenting online," he said.
"The people that train with us at PPW don't owe us anything. We are extremely grateful that they come to train with us, we love having them along, we love the atmosphere that we've got and I like to think that what we provide there goes back out into the wrestling community.
"Hopefully with that, the entire British wrestling scene becomes a better overall community which I feel it has made steps towards since we've come back from 2020."
But it's not just the local area that PPW are interested in developing and working in.
The school already have great links with worldwide promotions – including in Italy with the Bologna Wrestling Team, in Spain with Lucha Libre Barcelona, and in Mexico with IPW Lucha Libre.
PPW's aim for the future is to grow into one of the premier pro wrestling facilities in the country, and Slater is confident that they have the ability to reach that level.
"When people think about British wrestling training places, I want PPW to be up there in their heads.
"I want more people from all over the country to come down and train with the people here and to get something out of it, to learn something and feel like they've added to their overall career.
"For the people that are with us, I want them to be able to get on shows and for people in the crowd to think they're the best people there. I would like to see more of our crew going up and down the country and pushing into those boundaries.
"Nathan [Black] is a great factor in this in terms of pushing forward and wanting more. He thinks quite long term and I think on a day-to-day level, making sure everything is ticking away nicely.
"We're still pretty new, so we have a bunch of time to grow.
"Over the next couple of years, I think that then goes into Europe."
In the meantime, Pursuit Pro Wrestling will continue to broadcast in-home live events on their YouTube channel alongside the training classes.
You can watch PPW: First Pursuit in full on their channel here.