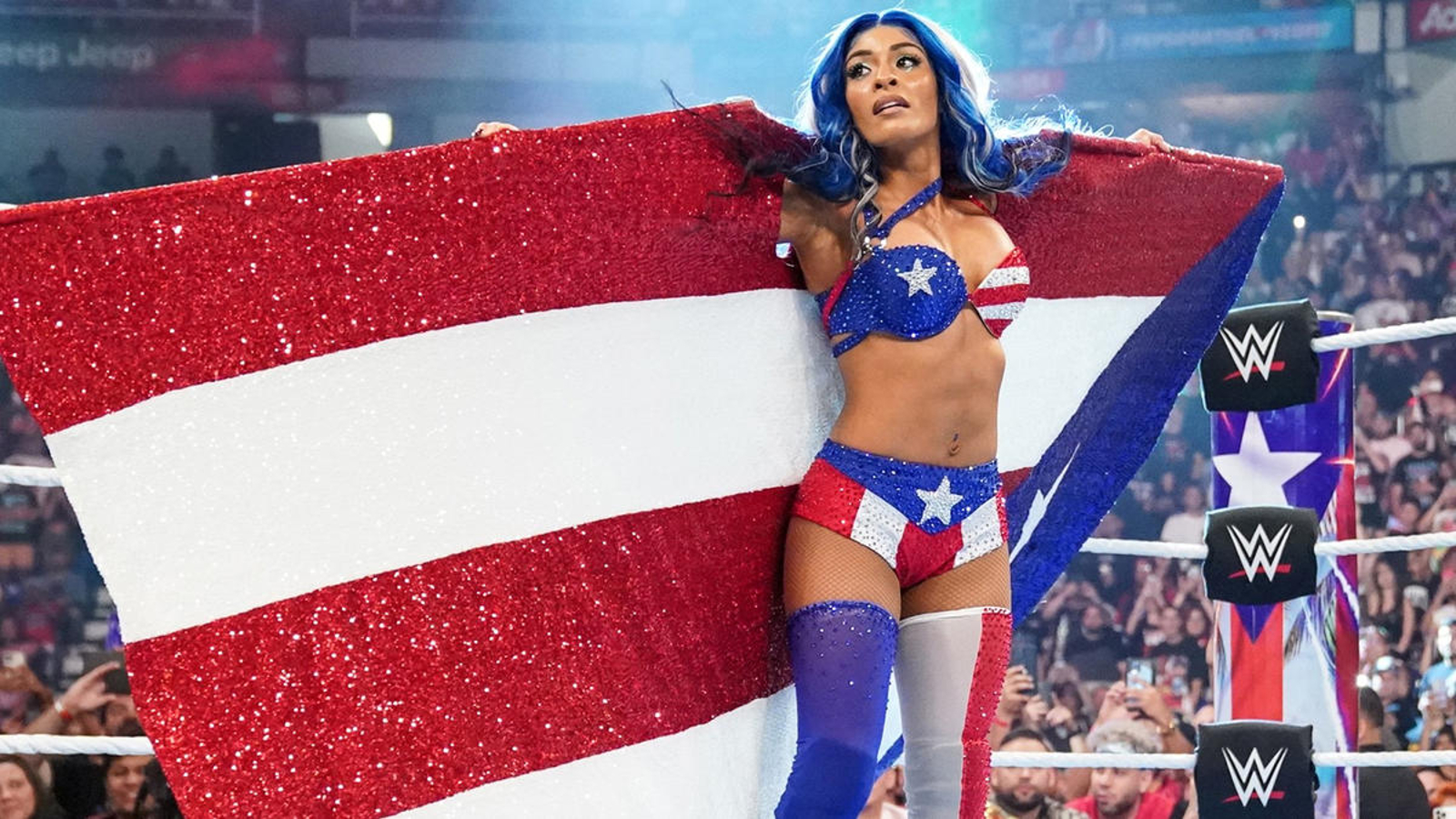 WWE Superstar Zelina Vega is become a popular fan favourite since joining the LWO. Wrestlesphere caught up with her ahead of Money in the Bank to discuss her career and more.
Since joining the LWO and taking on WWE Women's Champion Rhea Ripley at Backlash 2023 in a losing effort, Zelina Vega has captured the imaginations of the WWE Universe and has become one of the most popular female superstars on the main roster. We asked Zelina about her meteoric rise and how she feels she's developed as a performer.
She told us: "Joining the LWO has changed my life, my wrestling career and my life in general. It's a whole new form of person for me because I never thought I'd be a good guy ever. It's like I get to show a whole new side of me and getting to train under Rey Mysterio is something I never thought I'd get to do."
Connecting with the fans
We then asked Zelina about her connection to the fans, specifically at Backlash in Puerto Rico and since representing the LWO.
She said: "It was an honour really, I didn't know what to expect when I went to Puerto Rico, but to have my family there and people I've not seen in a while was like the cherry on top. With the fans it's almost like they relate to me more, it's a whole new vulnerable side to me, but it's one I'm starting to embrace."
Finaly we asked Zelna Vega how she maintains her confidence and what advice would she give fans who may struggle with confidence and self-worth.
She told us: "I actually wasn't very confident for a lot of my life, I would have panic attacks, but now I've created Zelina and she is the most powerful person in the world. So, create your Zelina Vega, see yourself as confident, delve into that skin and become that person. I think that's the way to do it."
Check out the interview below!
WWE Money in the Bank is available to watch on demand on the WWE Network in the UK and on Peacock in the United States.
Clear audio:
Watch: