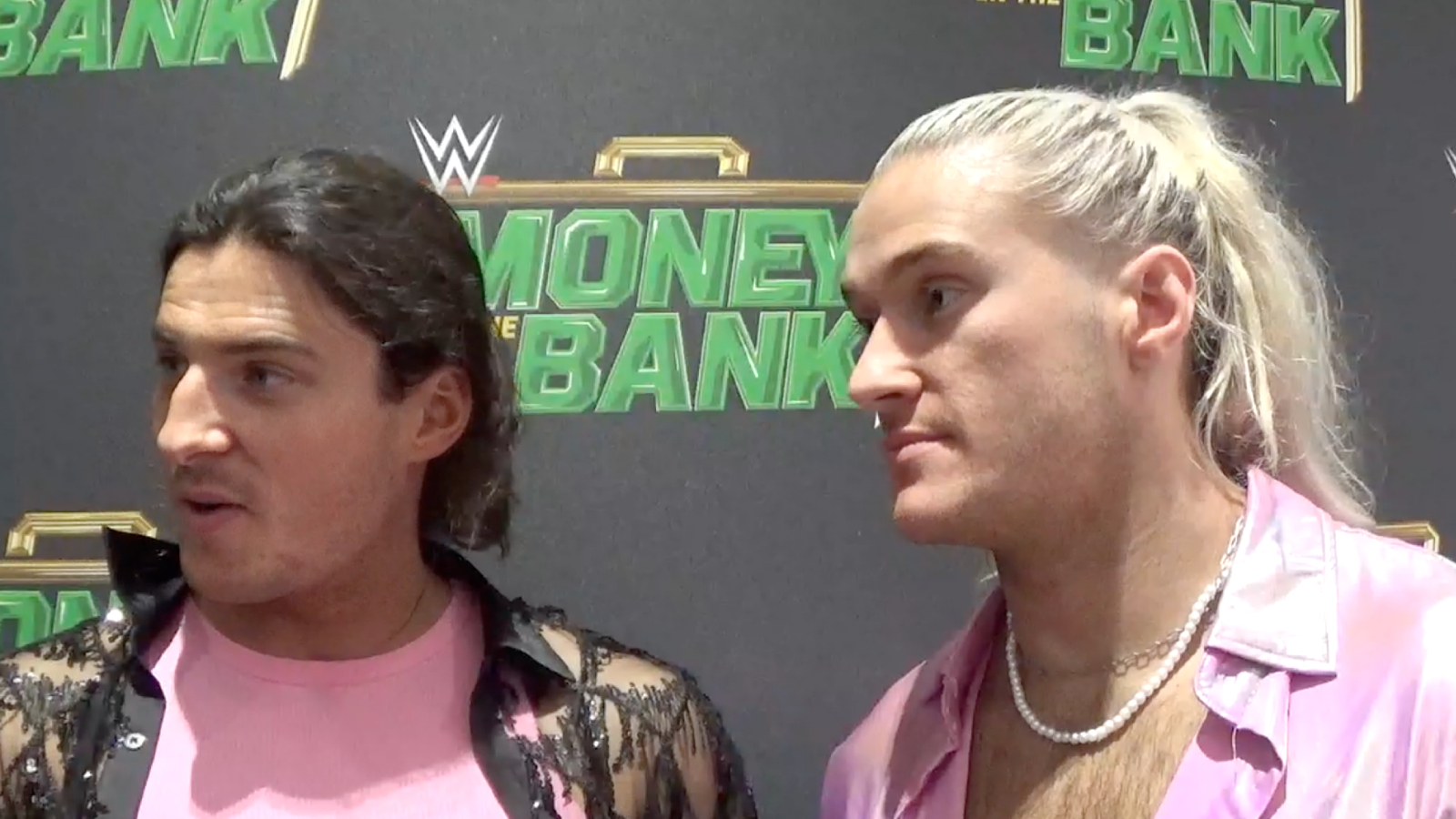 WWE Superstars and former NXT Tag Team Champions, Pretty Deadly talk about their success on the main roster and hopes for the future.
The best dressed tag team in WWE, Pretty Deadly, comprised of Kit Wilson and Elton Prince, spoke to Wrestlesphere ahead of their match with Sami Zayn and Kevin Owens on the Smackdown before Money in the Bank. We asked the duo about their time on the main roster since leaving NXT and how they feel and the WWE holding more events in the UK.
Kit Wilson said: "This is just the start, I want a PLE in the UK next year, the year after and the year after that. Every single year, I want an event in the UK."
Elton Prince approved of his tag team partner's response, saying: "A yearly PPV in the UK how good would that be? I think it would also help our cause of becoming the Undisputed Tag Team Champs."
Championship aspirations
We asked the duo about what would they do if one of them ever won a singles title at some point in the future, and how this would effect them as a tag team.
Kit Wilson answered, saying: "If it comes to it, slice that bad boy in charge so it's half a championship each. We've got the momentum, nothing can stop us.
Elton Prince responded saying, "I think we're just very committed to being a team. Every other tag team is just two singles guys put in a team, two egos banging together like Sami and Kevin. We share one ego, it might be a big one, but we share it."
Pretty Deadly lost to Kevin Owens and Sami Zayn on the Smackdown before Money in the Bank, but WWE's Dandy Highwaymen will always ride again!
Check out the interview below!
WWE Money in the Bank is available to watch on demand on the WWE Network in the UK and on Peacock in the United States.
Clear audio:
Watch: