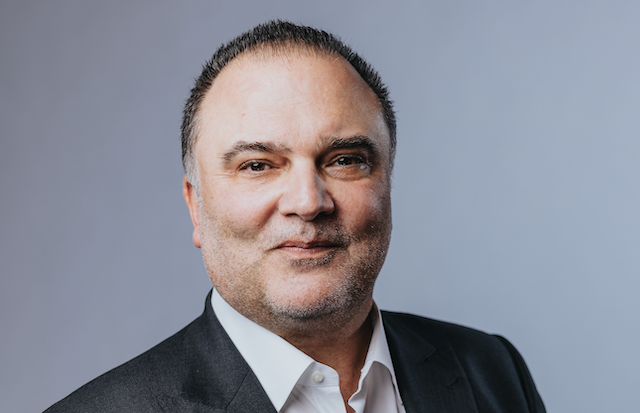 Anthem Sports & Entertainment Inc.,  a global, multi-platform media company, announced today that respected global combat sports executive Richard Schaefer (pictured) has been named President of its sports properties, which are to be re-organized as a separate operating group under the name Anthem Sports Group Inc. (ASG). These properties include ASG's iconic IMPACT Wrestling promotion, trailblazing all-female MMA organization Invicta Fighting Championships, and, Fight Network, the world's premier 24/7 combat sports channel.
Drawing on more than 20 years of experience in the combat sports and boxing realm, Schaefer will oversee ASG and play a key role in building strategic partnerships and relationships with leading sponsors, brands, agents and athletes in the industry. The hiring of Schaefer is a testament to Anthem's commitment to building global prominence of its events and broadcasts. Under Schaefer, ASG will aggressively pursue additional acquisitions in the combat sports and professional wrestling businesses. Schaefer's wide-ranging background in professional boxing will also be leveraged to establish a boxing promotion platform.
"Richard Schaefer is a major force in the combat sports and boxing arena," said Leonard Asper, Anthem President and CEO. "As one of the industry's most respected executives, he leads with integrity and brings an unprecedented wealth of expertise—cultivated from more than two decades working alongside the sport's biggest brands and most legendary fighters. Anthem is pleased to welcome him to our executive team as the President of Anthem Sports Group, and we look forward to reaching even greater heights as a global sports powerhouse under his guidance."
Stated Schaefer: "I am beyond thrilled to be joining the Anthem team and ASG. Len Asper, Ed Nordholm, Scott D'Amore and Shannon Knapp have built a fantastic business, and I am honored to be working with them. Together, we will create a global destination that attracts the best talent and delivers the most exciting content across all aspects of combat sports. All of our assets under the ASG umbrella will create new and innovative synergies when dealing with distribution platforms, sponsors, venues and fan interaction."
Schaefer brings a long track record of success to ASG, having served as the CEO of Golden Boy Promotions, where he was integral in developing the platform into a key player in the sport. Over his 20+ years in the combat sports space, he promoted or advised some of the most iconic stars — from Floyd Mayweather Jr. and Canelo Alvarez, to UFC Superstar Jon Jones. Helming over 527 promoted events, he is one of the leading all-time promoters in boxing and has generated record-breaking gate and pay-per-view revenues.
Anthem has also brought in two senior executives and promoted Scott D'Amore to President of IMPACT Wrestling to highlight its goal of growing the Sports Group.  D'Amore and Shannon Knapp, the President of Invicta FC, will report to Schaefer.
"Scott has established himself as the leader of IMPACT Wrestling since joining us in 2018, re-establishing the promotion as one of the finest professional wrestling promotions in the world," said Ed Nordholm, Chief Corporate Officer of Anthem.
Schaefer will be working with former WWE and Cirque du Soleil executive Lou D'Angeli, who has joined Anthem Sports Group as Vice President of Marketing. In this role, D'Angeli is overseeing all aspects of marketing, advertising, promotion, and public relations for ASG.
D'Angeli has more than 25 years of experience in event marketing and promotion, having served as Vice President of Marketing for Cirque du Soleil where he was responsible for all marketing, advertising, public relations, and digital media strategy for North America. Additionally, he served as Director of Marketing for WWE, developing and implementing all national advertising strategies, social media initiatives, and fan festivals and experiential events.
"In just a few months, Lou has been a leader in increasing awareness and attendance at both IMPACT Wrestling and Invicta FC events," continued Nordholm. "With his past experience in event promotion and marketing at such iconic brands, we are very lucky to have Lou on the team and his expertise is already providing dividends."
Anthem also announced that Mike Pine & Talon Partnerships have been retained by ASG as Strategic Advisors, focused on securing sponsorships and new revenue initiatives for IMPACT Wrestling and Invicta FC. While Pine & Talon's initial emphasis will be placed on the Sports Group properties, Talon's scope will also include Anthem's diverse entertainment offerings.
Previously, Pine has held the Head of Global Sales/Chief Revenue Officer positions for four separate billion-dollar companies. Under Pine's leadership, Talon has grown into a world-class organization with the singular purpose of delivering revenue for its high-profile clientele — ranging from renowned sports and entertainment properties and influencers to NCAA and professional athletes, and more.
"Mike is a true combat sports veteran, having worked with several world leaders in the MMA and professional wrestling industries," added Nordholm. "In addition to his expansive knowledge, he comes armed with unparalleled insight and ideas that go outside the box—forming strategic partnerships and initiatives that fit the mission of each brand, while exponentially growing awareness and revenue. We are confident that the talented team that we have assembled under Mr. Schaefer's leadership is well-positioned to expand our offerings in the combat sports arena, utilizing world-class IP directed at combat sports enthusiasts."
About Anthem Sports & Entertainment, Inc.
Anthem Sports & Entertainment Inc. is a global multi-platform media company with offices and studios in Toronto, Los Angeles, Denver, Nashville, New York, Kansas City and Cleveland. Anthem's portfolio includes AXS TV, a leading music, entertainment and lifestyle television channel and digital media company; global film distribution company Gravitas Ventures; Fight Network, the world's premier combat sports channel with broadcast distribution across 10+ countries and available globally through multiple OTT platforms; IMPACT Wrestling, one of the world's leading wrestling organizations; Invicta Fighting Championships, the world's premier all-women mixed martial arts promotion;  Game+, the leader in sports wagering, Esports and gaming content; GameTV, the home of game shows and competition-based reality series; and HDNet Movies, which features theatrically released films and documentaries. Anthem also has a significant ownership interest in Pursuit Channel, one of the top outdoor channels in the U.S. For more information, visit www.anthemse.com.