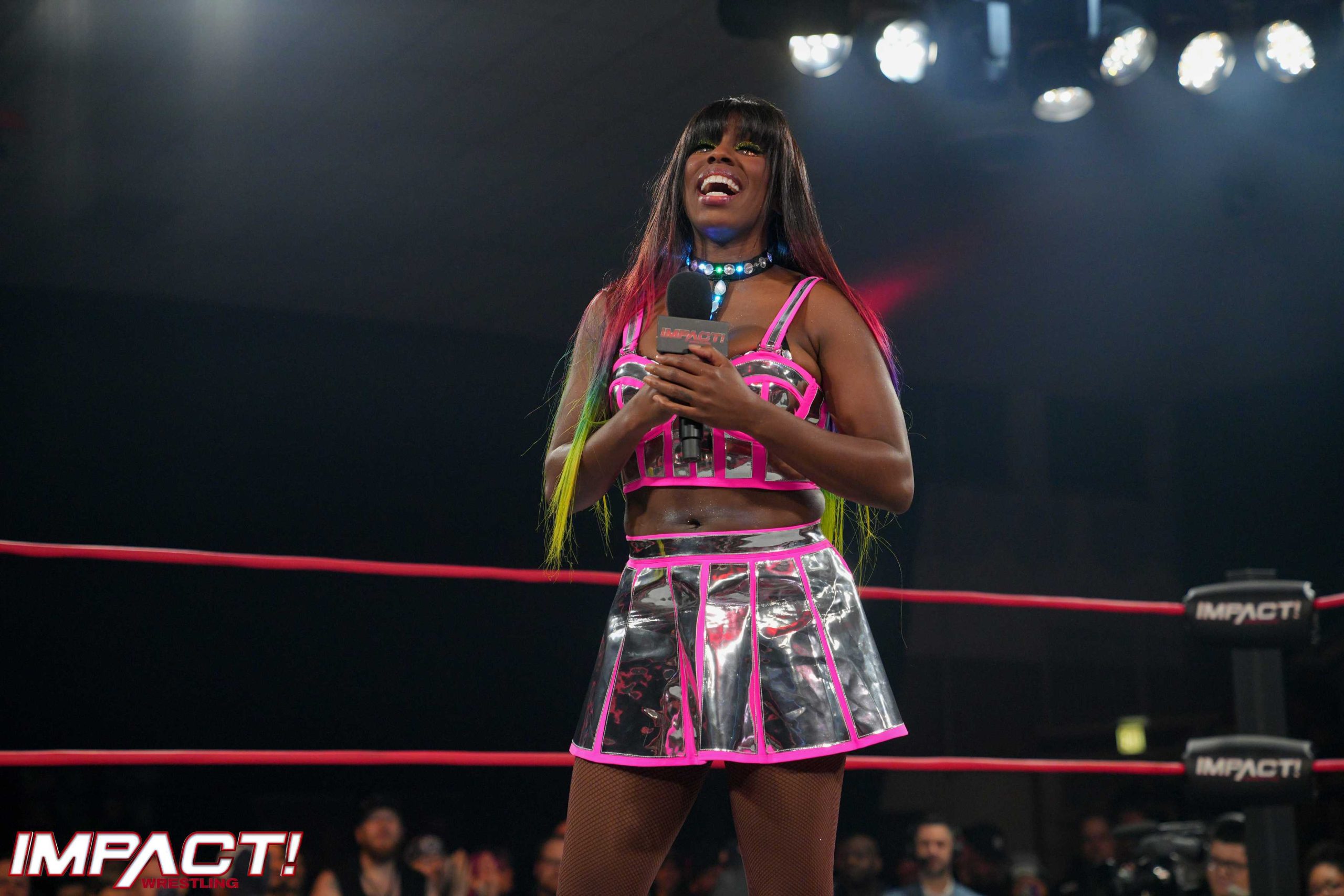 Ahead of Slammiversary 2023, former WWE Superstar and Impact Wrestling Knockouts challenger Trinity (Fatu) opens up to Wrestlesphere about her journey and legacy in wrestling.
Before speaking about her own legacy as a wrestler, Trinity discussed her husband, WWE's Jimmy Uso and referenced the Bloodline story currently playing out in the company she used to work at. Of course, Jimmy Uso is still a WWE Superstar and Trinity holds him, his brothers, Jey Uso, Solo Sikoa, and Roman Reigns up as examples of how to leave a lasting legacy in wrestling.
Discussing her family and her own career in Impact Wrestling, Trinity said:
"When I think about legacy I think about my husband and what he's accomplishing and what he's doing, all of them together, they way they've changed people's minds about tag team wrestling and what you can do with tag team wrestling."
"You know, at one point, nobody thought a tag team match would main event WrestleMania. To me, that's what creating a legacy is. When you're able to change the narrative and the course of history by how talented you are, by your work and your contributions."
Creating a legacy for future women wrestlers
Trinity continued to tell us about how being a woman wrestler in 2023 can still be a challenge and that she hopes she can create more equality in the sport.
"As a woman in this business, with it still being very male-dominated, I think women are still fighting to prove ourselves and our worth and our value. So I hope that what I continue to contribute and fight for will change history and make it more meaningful for the women who come in after me and have it better."
"[Be it to] get more time, get more respect, not have to be thought about twice, can these women main event? Should they main event? And for things like that to become the norm. The only way we're going to get it is by proving it, by doing the hard work and proving that it can be done."
"So that's what I want my legacy to showcase and that's what I'm working towards. And I can't do it by myself, it's going to take the division, it's going to take all of us working together and putting on bangers and great matches, continuing to do great work – which I know I can do here at Impact and I know we are doing."
Slammiversary is available to watch on PPV and on-demand through IMPACT Plus and FITE TV.