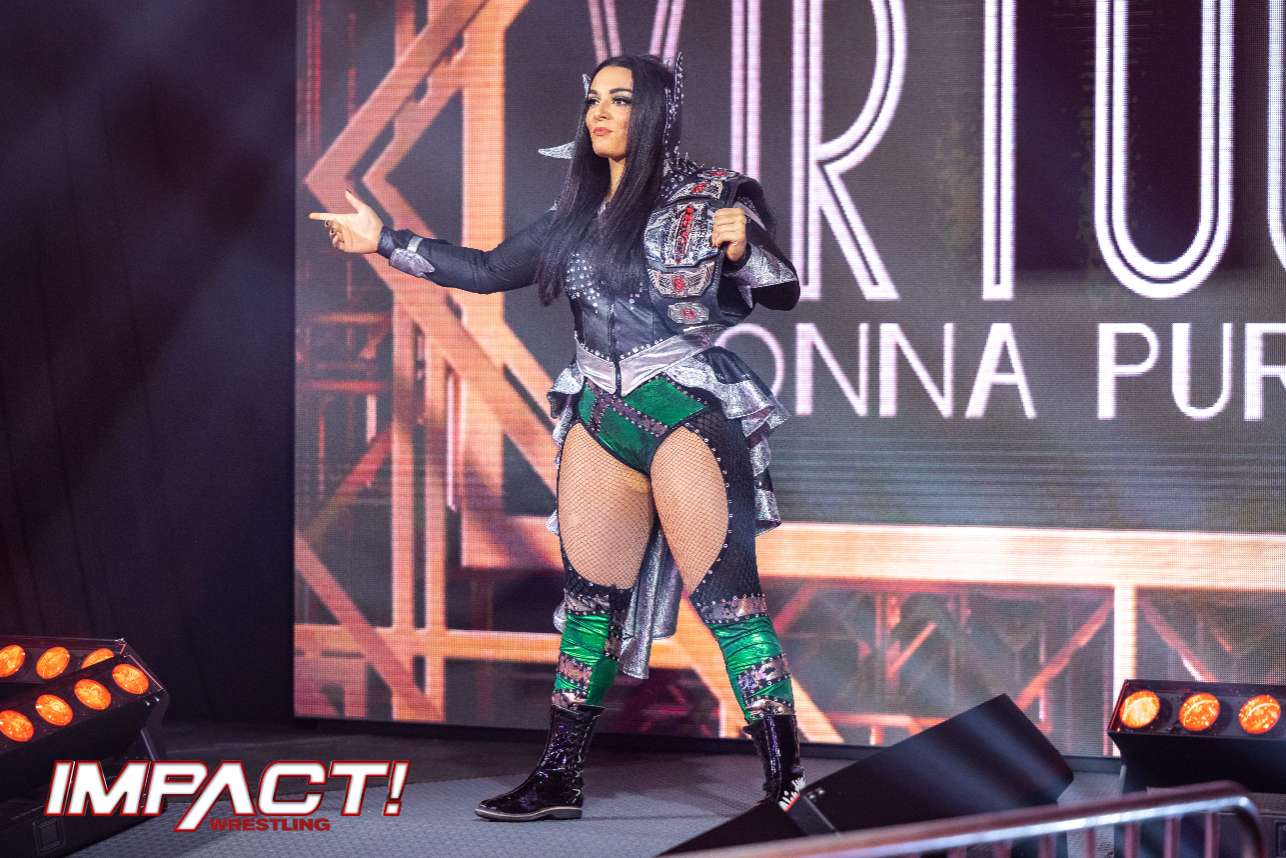 Ahead of Slammiversary 2023, Impact Wrestling Knockouts champion Deonna Purrazzo chats to Wrestlesphere about her journey and legacy in wrestling.
Discussing her legacy and career in both Impact Wrestling and beyond, Deonna told us:
"When I came to Impact I didn't have a legacy, I was talked about as my NXT career didn't pan out too much and coming here I was given the opportunity to create a legacy and decide who I wanted to be to the world."
"I've become a three time Knockout's champion, I've become the Homecoming Queen of Impact. I've been able to work with AEW, Triple A, Ring of Honor and become a tag team champion and really cement myself."
"I can now really create that legacy that I've longed for for so long, and to do that work in our Knockouts Division, which is one of the cornerstones of Impact Wrestling."
Growing the Impact Wrestling Knockouts Division
"That has been really rewarding for me, but I'm proud to have done it here and I'm proud of our entire division and what we're still transforming it to be."
"So I think regardless what happens, this division and the legacy I've created will last way longer than I'm an active wrestler and that's all I can ask for."
Deonna Purrazzo will face Trinity at Slammiversary, which is available to watch on PPV and on demand through IMPACT Plus and FITE TV.