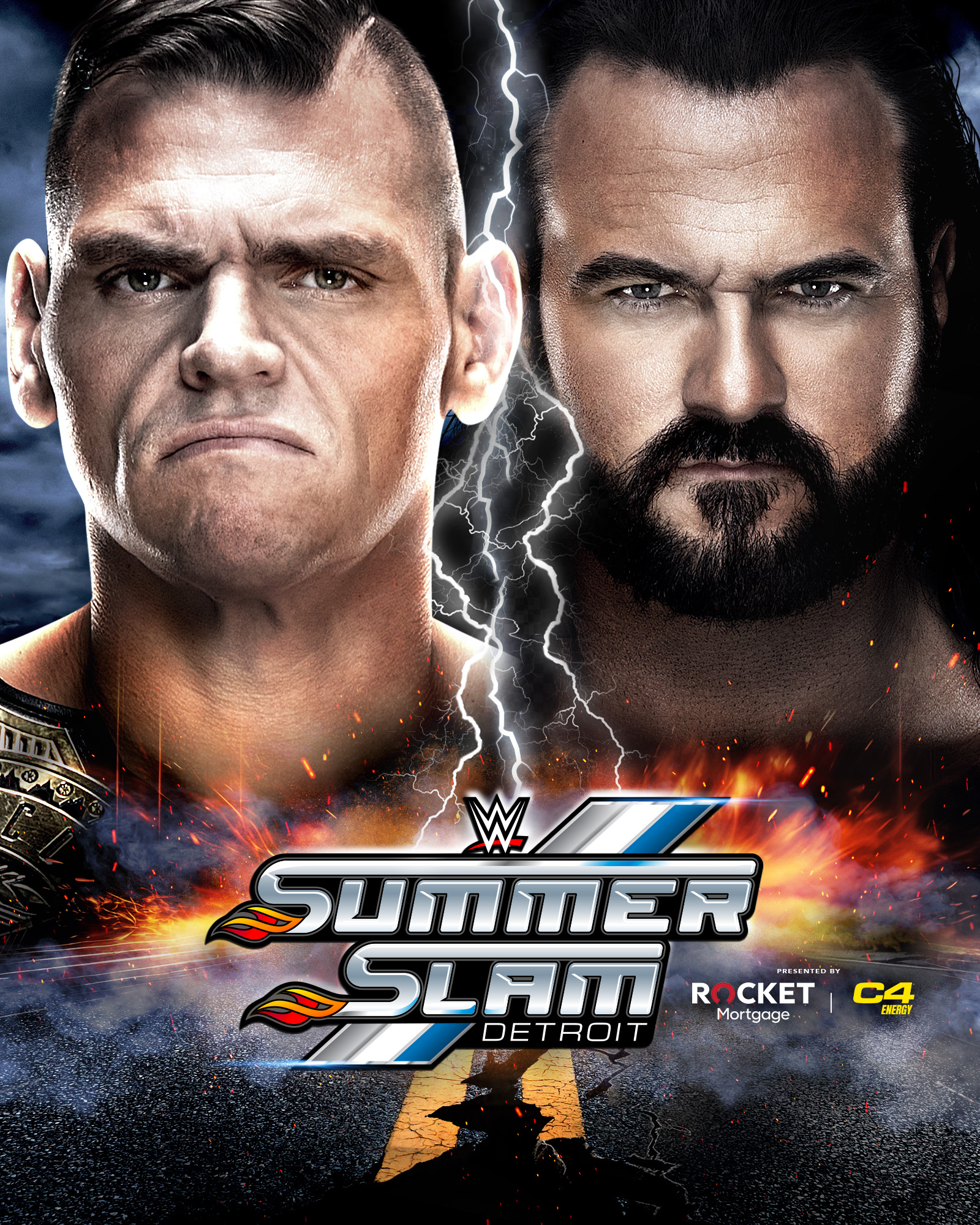 On Saturday 5th August 2023, WWE's iconic Premium Live Event SummerSlam will air live from Detroit, Michigan, for the first time in 30 years.
With a sizzling roster of WWE Superstars looking to defend their Titles and settle ongoing feuds, the 2023 SummerSlam is sure to live up to its reputation for being The Biggest Party of the Summer!
What is SummerSlam? 
SummerSlam features singles and tag matches from WWE's top Superstars across both Raw and SmackDown. Since its inception in 1988, SummerSlam has been known to showcase some of the most memorable and iconic moments in wrestling history, from CeeLo Green's performance in 2011, to Brock Lesnar defeating The Rock in 2002.
Alongside plenty of in-ring drama, SummerSlam never fails to deliver major twists and turns – such as celebrity appearances, musical performances and special guest hosts. Such moments have meant that SummerSlam has become a prestigious event in the sports entertainment calendar.
Where is SummerSlam being held? 
SummerSlam first emanated from Madison Square Garden, New York City, in August 1988 and has since been held around the U.S. SummerSlam 1992 saw Bret "The "Hitman" Hart face The British Bulldog for the Intercontinental Heavyweight Championship at a sold-out Wembley Stadium.
SummerSlam will this year be held at Ford Field in Detroit, Michigan, home to NFL's Detroit Lions. It's the first time a SummerSlam has been held in Michigan since 1993.
Who has won at SummerSlam before?
Being a top event in WWE's calendar means that WWE Superstars come to SummerSlam with a win-at-all-costs mentality. Victory will grant them eternal fame and legacy.
Notable past winners include Brock Lesnar, John Cena, The Undertaker, Triple H and Shawn Michaels.
SummerSlam in 2022, from the Nissan Stadium in Nashville, Tennessee, saw Roman Reigns defeat Brock Lesnar in a Last Man Standing match for the Undisputed WWE Universal Championship.
Who will be at SummerSlam?
Cody Rhodes vs Brock Lesnar – The pair have battled it out twice before, with both stealing the win for different matches. Will Lesnar end the reign of the American Nightmare, or will Rhodes finally put the Beast to bed?
Seth Rollins vs Finn Balor – Seth 'Freakin' Rollins, the current World Heavyweight Champion, will go head-to-head with Balor following their showdown at Money In The Bank in July. Will Finn enact the ultimate revenge on Seth, and emerge victorious?
Where to watch SummerSlam? 
Tune in to SummerSlam from 1am BST on Sunday 6th August on WWE Network and BT Sport Box Office.