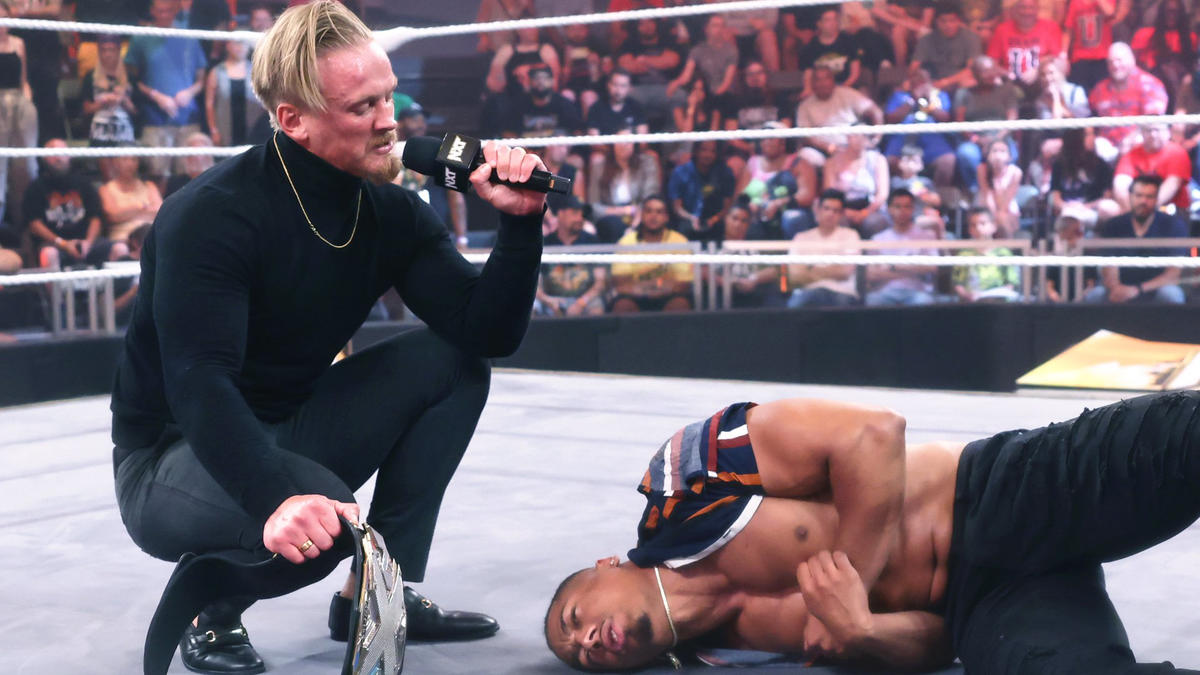 Ahead of NXT's The Great American Bash this Sunday, Wrestlesphere talked exclusively to Ilja Dragunov about what the brand will look like if he wins the NXT Championship, his pain threshold and a potential main roster call-up…
There is a magical moment 20 minutes and 16 seconds into the main event of the Oct 29 2020 edition of NXT UK. Enveloped in eerie silence, one of the most intense, brutal and wince-inducing wrestling matches is approaching its final stages. Both champion and challenger lay exhausted on the mat, bodies ravaged in welts and blood blisters.
After an astonishing back and forth, the pair begin to catch their breath before screaming at each other in German. You don't need to know exactly what is being said to understand the meaning. Their broken bodies instead speak a universal language. A language one of those men, Ilja Dragunov, has since become synonymous with throughout his career and oh so fluent in. That language? Pain.
"You aren't going to find anything in a comfortable situation, at least nothing that is worth having. If you have big goals and you want to make a difference and achieve great things for yourself, you're always going to find yourself in an uncomfortable situation." Said Dragunov in an exclusive interview with Wrestlesphere.
"Uncomfortable is such an easy word, such a light word. Sometimes you have to really go through it to get to things that are really worth having. You're going to suffer to get through them. It doesn't matter which profession we are talking about, it's going to be everywhere, it's going to be scary, it's going to be painful."
If his wars against Gunther for the NXT UK Championship catapulted the 'Mad Dragon' into the consciousness of the wider WWE Universe, it would be his battles upon his arrival stateside that would further solidify his position as a cult favourite.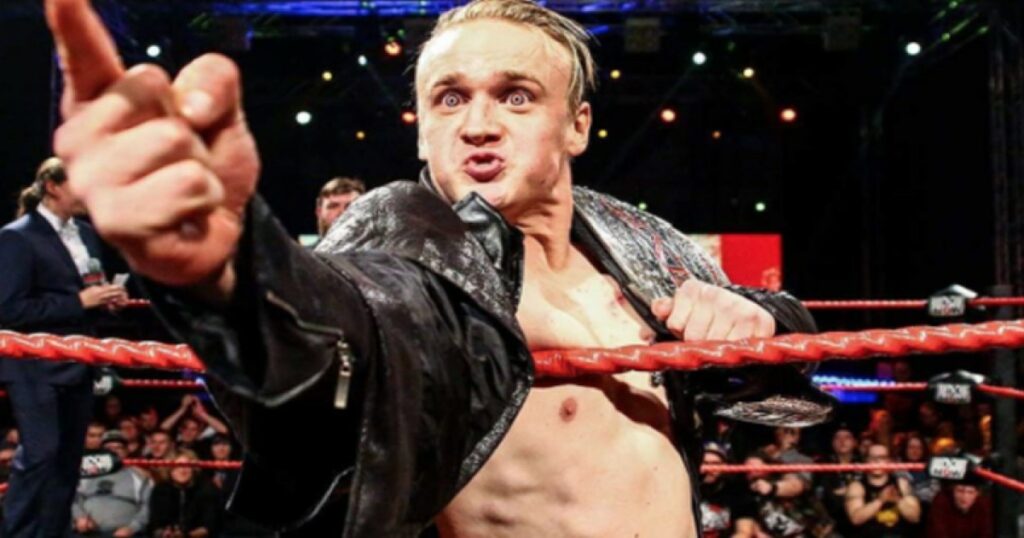 At NXT Battleground earlier this year, Dragunov took on the physically imposing Dijak in an astonishing Last Man Standing Match that captured the attention of fans and critics alike. Once again the Russian-born Superstar showcased an iron will and ability to take punishment.
"You will need to suffer a lot, but if there weren't these feelings, physically and emotionally, it wouldn't have any meaning. And it helps me because I know if I feel it, if I push myself through all of that, the reward of that in my profession is the people around me feel something.
"They feel something honest. They feel something real. Something authentic. If it's authentic, people can connect to that, because it's the truth. I don't lie to the people. I give them all the real emotions I feel in that moment. And if you're honest to people, people trust you. If they trust you, they're going to connect to you and then keep holding onto that connection."
And it is that very connection that Dragunov seeks that has led fans on social media to call for an immediate call up to the main roster. Something he feels both touched by, and at ease with right now.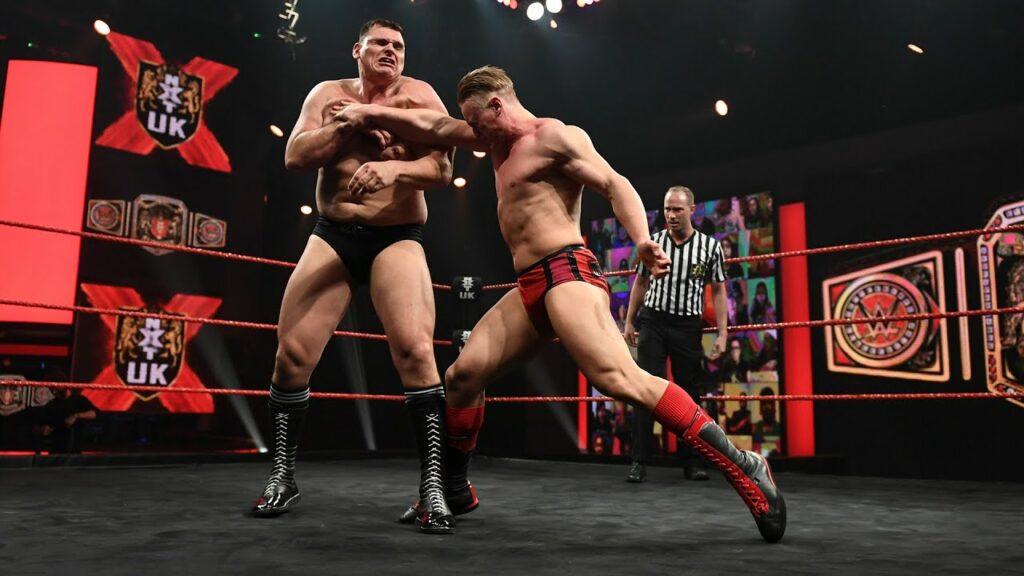 "I appreciate those voices and I appreciate all of my fans, because if my work gives people a reason to connect to me and see more in me, that's a big compliment! All fans should feel very appreciated by me so thank you very much for listening.
With regards to my career plans, I'm not the guy who plans a lot for the future because to be honest, I love every single time I can perform wherever I do it. Of course, in the future, you wish to end up on the main shows, but as long as I can perform, I'm going to give everything. It doesn't matter where."
Right now, that 'where' is the WWE Performance Center and the black and gold of NXT. After fleeting opportunities in the past, Dragunov finally finds himself in a position to have a one on one match for the promotion's ultimate prize.
The unfortunate person in his way? Carmello Hayes. Although there is mutual respect, Dragunov is clearly tired of waiting in line, unleashing his volatility and intensity towards both the NXT Champion and his right hand man, Trick Williams in recent weeks.
So what exactly would the brand look like under the stewardship of Ilja Dragunov?
"It's a question of the character that I am and the person that I am. Do you want to have a brand with the most intense man, probably in the business? Do you want to have the brand with the face of the person with the most passion for the business? With the highest pain resilience in the business? If so, this is all of what you're going to get! NXT is going to become the most intense, passionate brand in all of WWE."
NXT be warned. The Mad Dragon is loose and his reign of pain feels inevitable…
Watch NXT The Great American Bash live this Sunday on the WWE Network or Peacock in the United States. 
Listen:
Watch: